Skip to product information

Suitable For
Meat Farming & Bug Control



Heat Tolerance
Tolerates Heat Well

Cold Tolerance
Hardy in Winter
Regular price
Sale price
$4.75
Unit price
per
Sale
Sold out
Money Back Guarantee

Safe & Secure Payment

All Orders Are Tax-Free

75+ Years of Experience
FAST and FREE Shipping!
Most orders ship every Tuesday and will arrive within 5 days of being placed.
View full details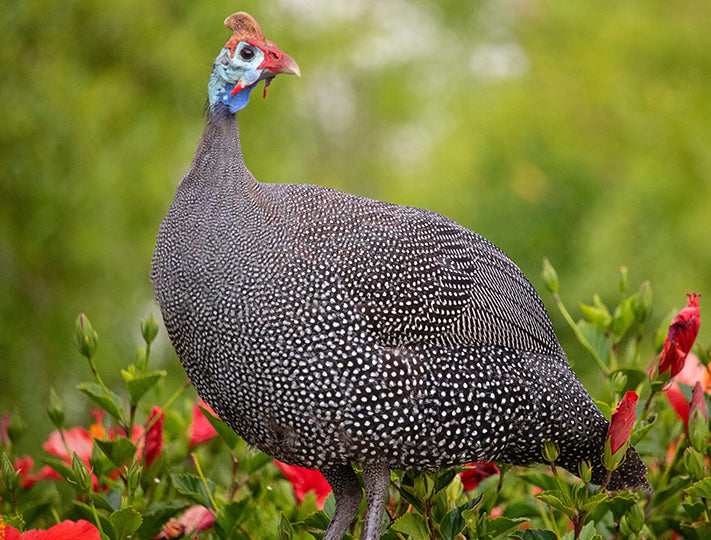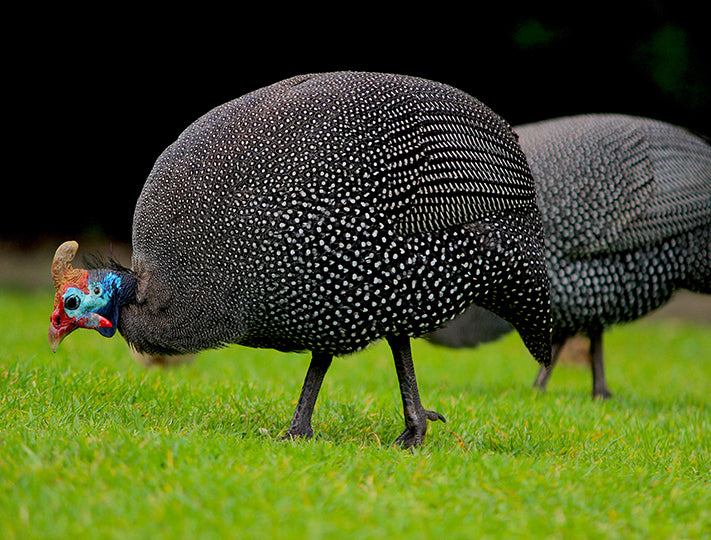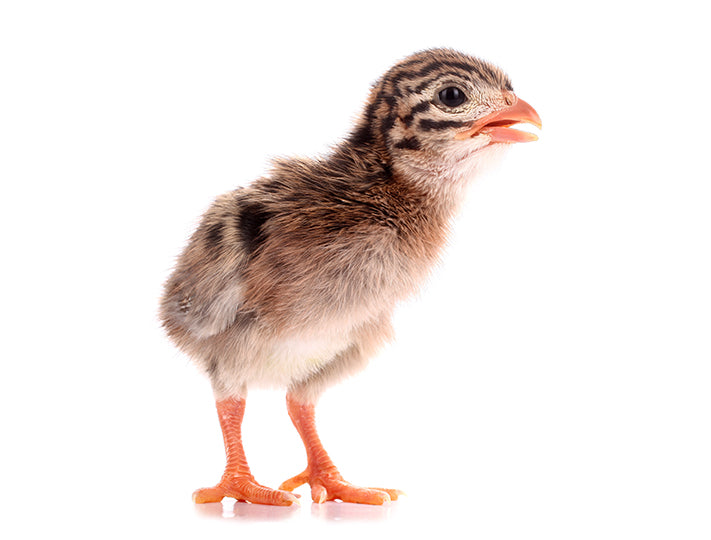 Description
Guineas are very tasty meat bird when fried or prepared like a pheasant. They are also commonly used for bug and rodent control. These French Guineas grow twice as fast as other varieties reaching 4 pounds in 12 weeks. These birds can also protect your property and will alert you to predators.

FAQ's
Do guineas lay eggs?

Yes, they can lay up to 100 per year.
Can guineas reproduce?

Yes, these guineas can and will reproduce.
Are guineas good to eat?

The meat of young guineas is tender and tastes like that of wild game. The meat is lean and rich in essential amino acids.
Are guineas easy to keep?

There's no denying that guinea fowl are relatively easy to keep, providing you have plenty of space and no near neighbors.
key points
Hearty 
Fast Growing
Foragers
Pest Control
Anonymous
Hey, I want to get in on the fun! I have ordered from Reich's probably 15 + years. I have never had an issue that they didn't resolve and only had one issue from a third-party duck order.
Farmer EA
I've been getting birds from Reich's for way more than 10 years and have always found their service good and their staff friendly and helpful.
Chicken Lady
I have ordered from Reich's for probably 8 years. They are a small company compared to other hatcheries. I have had good service,
prompt delivery and the right number of chicks with low delivery mortality
They have a limited selection of birds... the most popular, primarily. Order early...right after I order mine