Skip to product information

Suitable For
Egg Production



Heat Tolerance
Tolerates Heat Well

Cold Tolerance
Hardy in Winter
Regular price
Sale price
$3.60
Unit price
per
Sale
Sold out
Money Back Guarantee

Safe & Secure Payment

All Orders Are Tax-Free

75+ Years of Experience
FAST and FREE Shipping!
Most orders ship every Tuesday and will arrive within 5 days of being placed.
View full details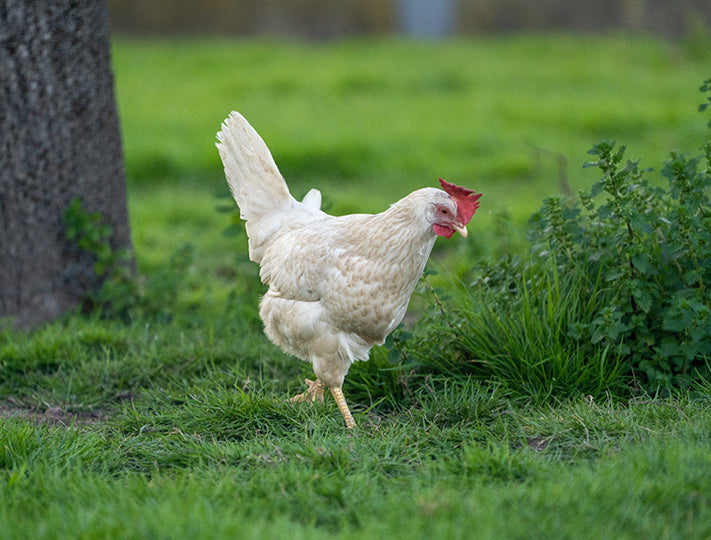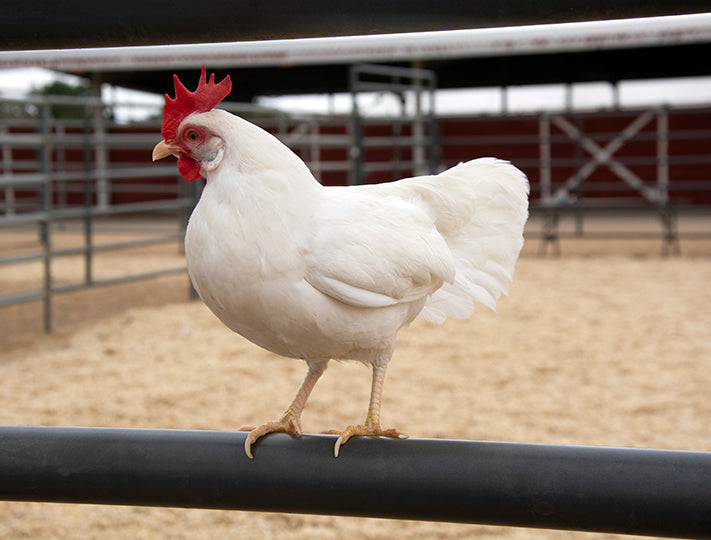 Description
This is the same bird commercial egg producers use. Excellent layers of large white eggs. Hens lay starting at 19 weeks, laying up to 330 eggs a year. Very easy to manage. Beautiful white color. Superior shell strength, egg size and feed efficiency. They are truly outstanding birds.

FAQ's
Do white eggs taste different?

No. Taste is changed by how they are kept and what they are fed.
Are Leghorns good foragers?

They are great foragers and loves nothing better than to spend the day searching for food and scratching in the dirt. They can also fly well and like to perch on high points and watch for predators.
What climate do they prefer?

They prefer slightly warmer climates than other breeds and would do well in hot southern states.
Key Points
300 plus eggs a year 
Feed conversion 
Warmer climates
Easy to raise
Large White Eggs
Suraj Subedi
I ordered 200 chicks last week and I am so happy they all came in healthy. Thanks to you guys for shipping them so well. You've got me as your customer now.
Debbie Park
Reich's made it right. I have extremely low mortality including several years with 0%. Can't say enough good. Waiting for my next order this week.