Skip to product information

Suitable For
Meat & Egg Production



Heat Tolerance
Tolerates Heat Well

Cold Tolerance
Cold Tolerance
Regular price
Sale price
$3.60
Unit price
per
Sale
Sold out
Money Back Guarantee

Safe & Secure Payment

All Orders Are Tax-Free

75+ Years of Experience
FAST and FREE Shipping!
Most orders ship every Tuesday and will arrive within 5 days of being placed.
View full details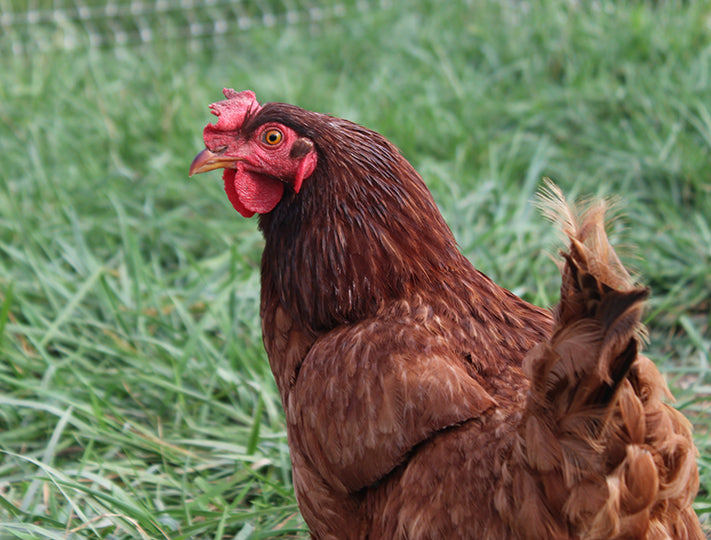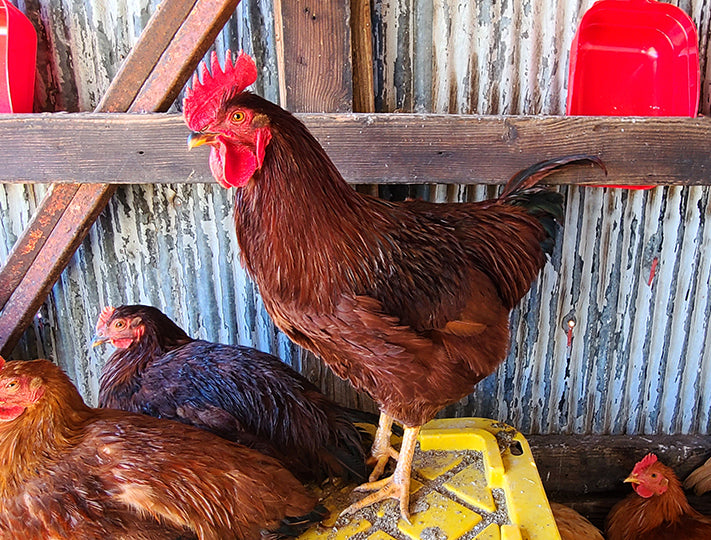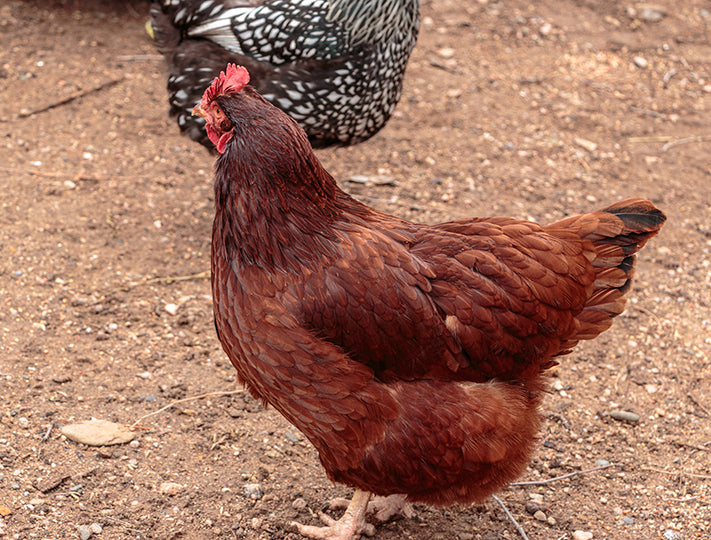 Description
Our Rhode Island Reds are one of the most famous of all time popular breeds of truly American chickens. A great dual-purpose bird with outstanding production and qualities. No other strain of Rhode Island Reds will lay more or better-quality brown eggs. Rhode Island Reds are docile, excellent free-rangers, and resistant to disease. A very beautiful breed of chicken.

FAQ's
How many eggs do Rhode Island's lay?

275 plus a year starting production around 20 weeks.
What does dual-purpose mean?

Due to the large size of Rhode Islands, they can be used for meat production as well as egg laying. Hens reach 6.5lbs Roosters 8.5lbs.
How long do Rhode Island Reds live?

Rhode Islands can live up to 8 years!
Are Rhode Island Reds good foragers?

Yes, one of the best foragers, they love being active and can fulfill more of their nutritional needs from the land.
Key points
Great foragers 
Beautiful color
Hearty Disease Resistant 
Dual Purpose 
275 Plus eggs
Sheila Laing
A great place to buy chicks .low mortality and no complaints. I bought layers and I usually get a few extras. I never had a problem with customer service, They were always nice to work with.
Darren Huegel
Great chicks, great service!